Description

SYNC Core
A powerful main front light that's the cornerstone of the CatEyeSYNC lighting system.
With 500 lumens and excellent side visibility, the SYNC Core gives you the power to see and be seen. Can be used alone or – better still – combined with other CatEyeSYNC enabled lights for unparalleled levels of 360-degree visibility, day or night.
500lm
Compact and lightweight rechargeable headlight (500 lm)
Li-ion battery can be charged via Micro USB
Mode memory function
Versatile FlexTight bracket
---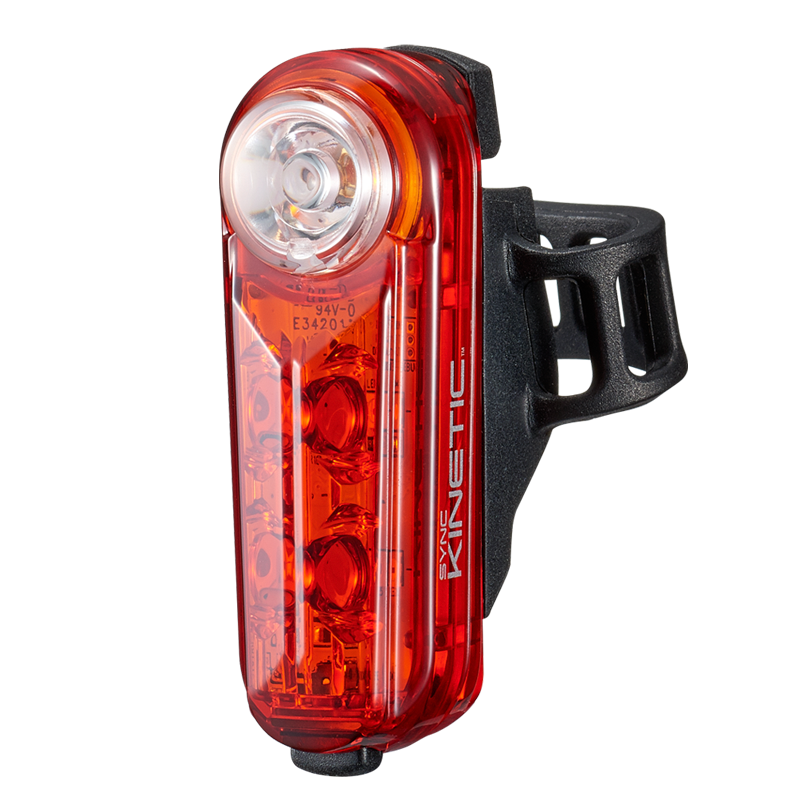 SYNC Kinetic
A CatEyeSYNC-enabled light that increases your visibility as you slow.
With a built-in accelerometer that switches to burst mode as you decelerate, SYNC Kinetic gives you an extra level of defense. Use alone or in combination with other models in the CatEyeSYNC family for unparalleled levels of 360-degree visibility, day or night.
50lm
Built-in acceleration sensor for Kinetic mode (Automatically turns on High mode when deceleration is detected.)
Mounts securely to the seat post with the rubber band (Ø12-32 mm)
Lithium-ion polymer rechargeable battery
USB rechargeable (Micro USB cable included)
Low battery indicator
Mode memory function
Battery Auto Save (The mode automatically changes to flashing when the battery power gets low.)
Main LED for visibility from distance
---

SYNC Wearable
The enhanced visibility of CatEyeSYNC in a wearable light.
When used with the other lights from the CatEyeSYNC family, SYNC Wearable gives you an extra way to be seen, day or night. Using the mobile app, SYNC Wearable can be synchronized with SYNC Core and SYNC Kinetic for 360-degree visibility.
40lm
Low profile round shape
Clip-on bracket for easy installation to bags and clothing
Li-ion polymer rechargeable battery
USB rechargeable (Micro USB cable included)
Battery Auto Save (Lighting mode automatically changes to slow flashing when the battery power gets low)