ขออภัยค่ะ ไม่สามารถซื้อสินค้านี้ได้
รายละเอียด
Features
Easily mount Road/MTB/CX/Mini Velo by the front fork.
9mm and 15mm through axle compatible.
Height adjustable front fork mount.
Double high precision 79mm diameter rollers spin quietly and reduce tire wear.
Front fork mount features a urethane insert to emulate real road feel.
Newly designed 7 level mag resistance for progressive power.
Specs
Rated power : 400W / 35KPHNet
Weight : 10.1 kgs
Capacity : 300 lbs (with bike)
Roller : Precision made in Japan| light alloy | Diameter : 79mm | Width : 140mm | Color : Titaniumanodized
Wheel Base Size Capacity : 950 – 1,200mm
Setup Dimensions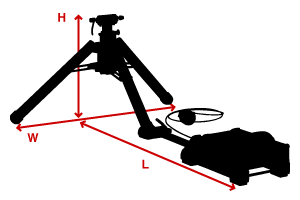 W = 760 mm
L = 1,250 mm – 1,510 mm
H = 450 mm – 560 mm